Hong Kong draws many visitors for its flavourful culinary scene — some come for the refined dim sum experience, others for the more local noodle shops. However, there is an often-overlooked facet of Hong Kong's gourmet reputation — its humble street food.
This can be some of the richest, most worthwhile food experiences you have in the city; not for nothing is the Hong Kong Michelin Guide filled with gourmet recommendations that you can find on a street corner. On practically every street, alley, or walkway, are more types and varieties of food than you can shake a skewer at.
The next time you're in Hong Kong, don't be tempted to make a beeline for the nearest air-conditioned indoor restaurant. While there's nothing wrong with a traditional, sit-down eatery, that is far from the only way to get a spectacular, multi-course meal. Our tasty street food offers a great variety of tastes for very little money —  so great, in fact, that you can easily enjoy a three-course meal. Here's a guide to do just that.
Sugar cane juice
Most every street food stall will have a drinks section that offers refreshments to complement your food. Of the many choices you'll be presented with, we recommend grabbing a cup of sugar cane juice. Refreshing and extremely sweet, it's usually made on the spot by pressing steamed sugar cane with a machine. You'll spot a shop that sells it from a mile away — it'll have a large bucket of canes jutting out the side, and a long line of thirsty people in front.
Try it: Kung Lee Sugar Cane Drink
Kung Lee Herbal Tea Shop
Address

60 Hollywood Road, Central, Hong Kong Island
Stinky tofu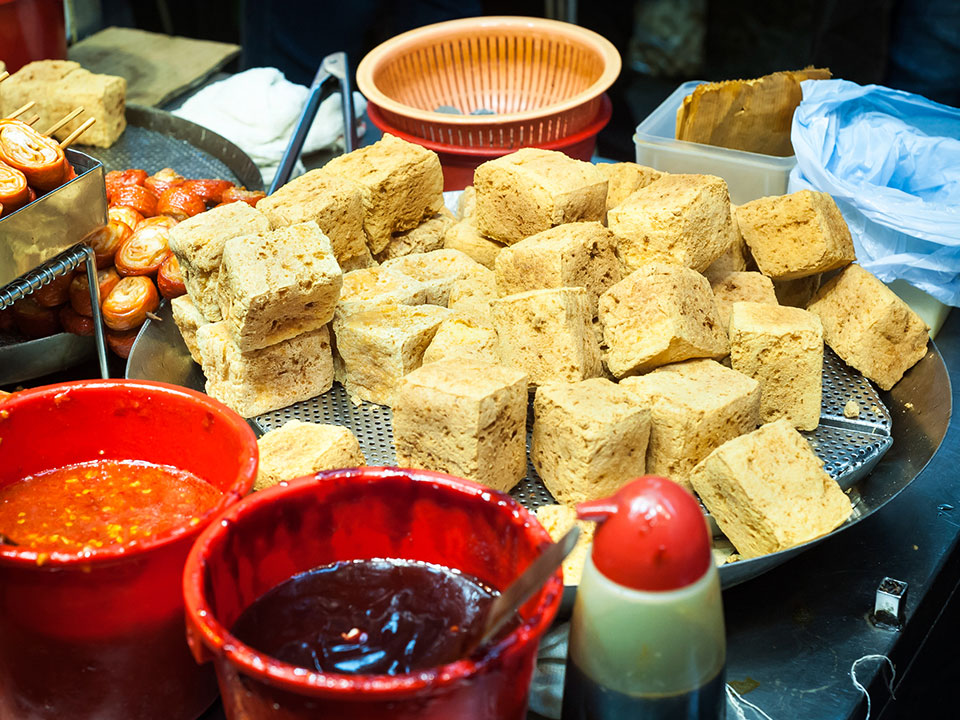 We guarantee you there's nothing quite like chowing down on stinky tofu — a very pungent way to whet your appetite. The first thing you'll smell as you walk past street food, stinky tofu is first brined in a vegetable and meat mixture then deep fried. While stinky tofu does not lose all of its smell when slathered with chili and soy sauce, its taste is much better than its smell would have you believe. Just don't eat too much of it before a date night.
Try it: Chuen Cheong Foods, Shop D, 150 Wan Chai Road, Wan Chai, Hong Kong Island
Chestnuts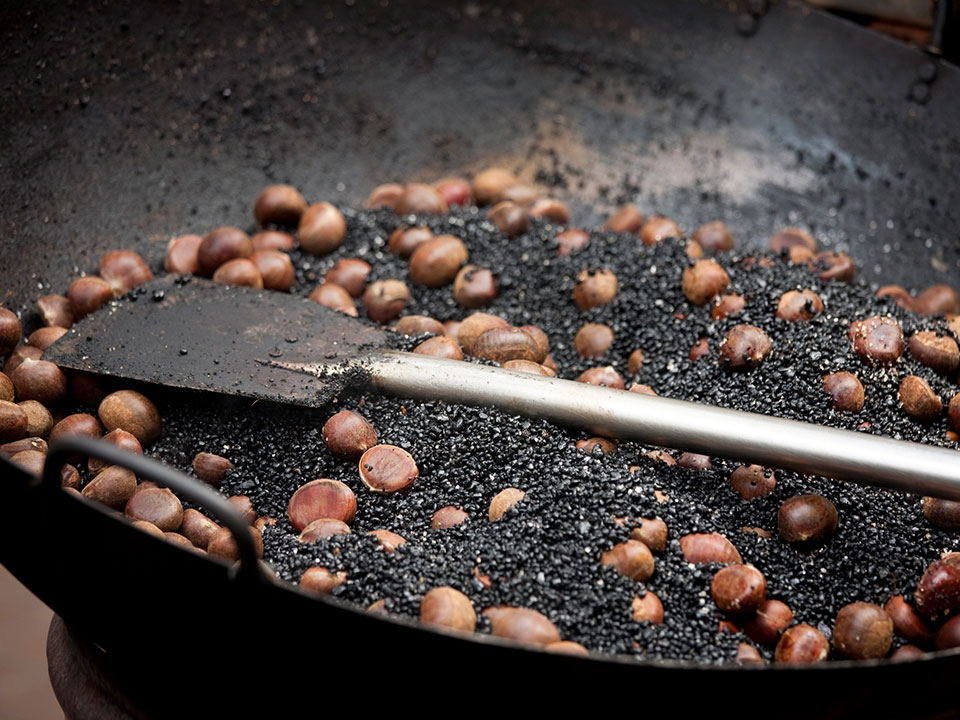 Another classic pre-meal snack is roasted chestnuts. Usually buried in charcoal and stirred in a giant wok by the roadside, the chestnuts are piping hot and shovelled into a small bag for each customer. Do note that the small carts selling the chestnuts have no fixed schedule — but it doesn't take a bloodhound to detect its savoury, smoky aroma when there is one nearby.
Try it: from autumn to spring, look out for the carts between Jordan Road and Kansu Road, or Shantung Street in Mong Kok, Kowloon
Siu mai and curry fish balls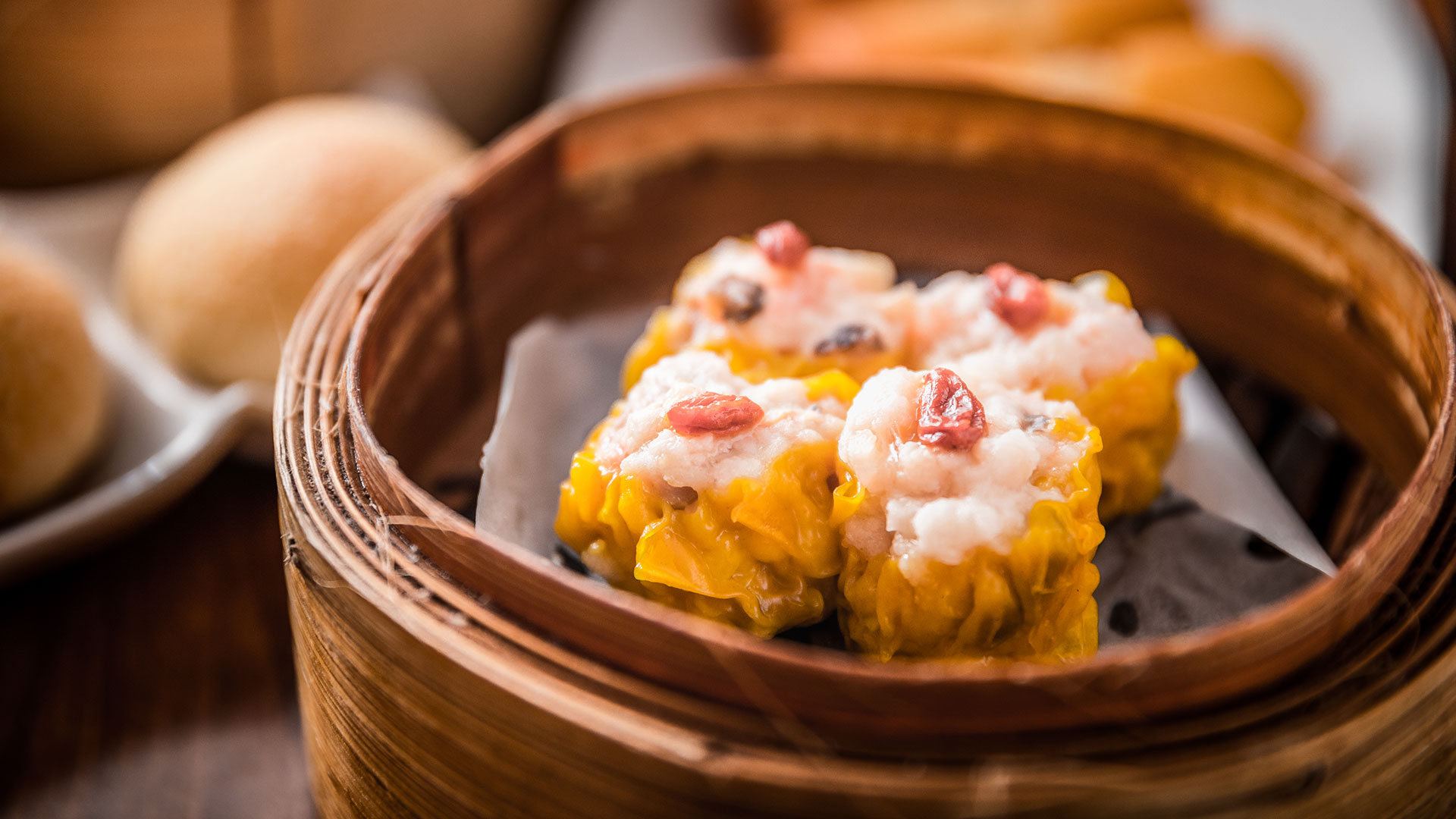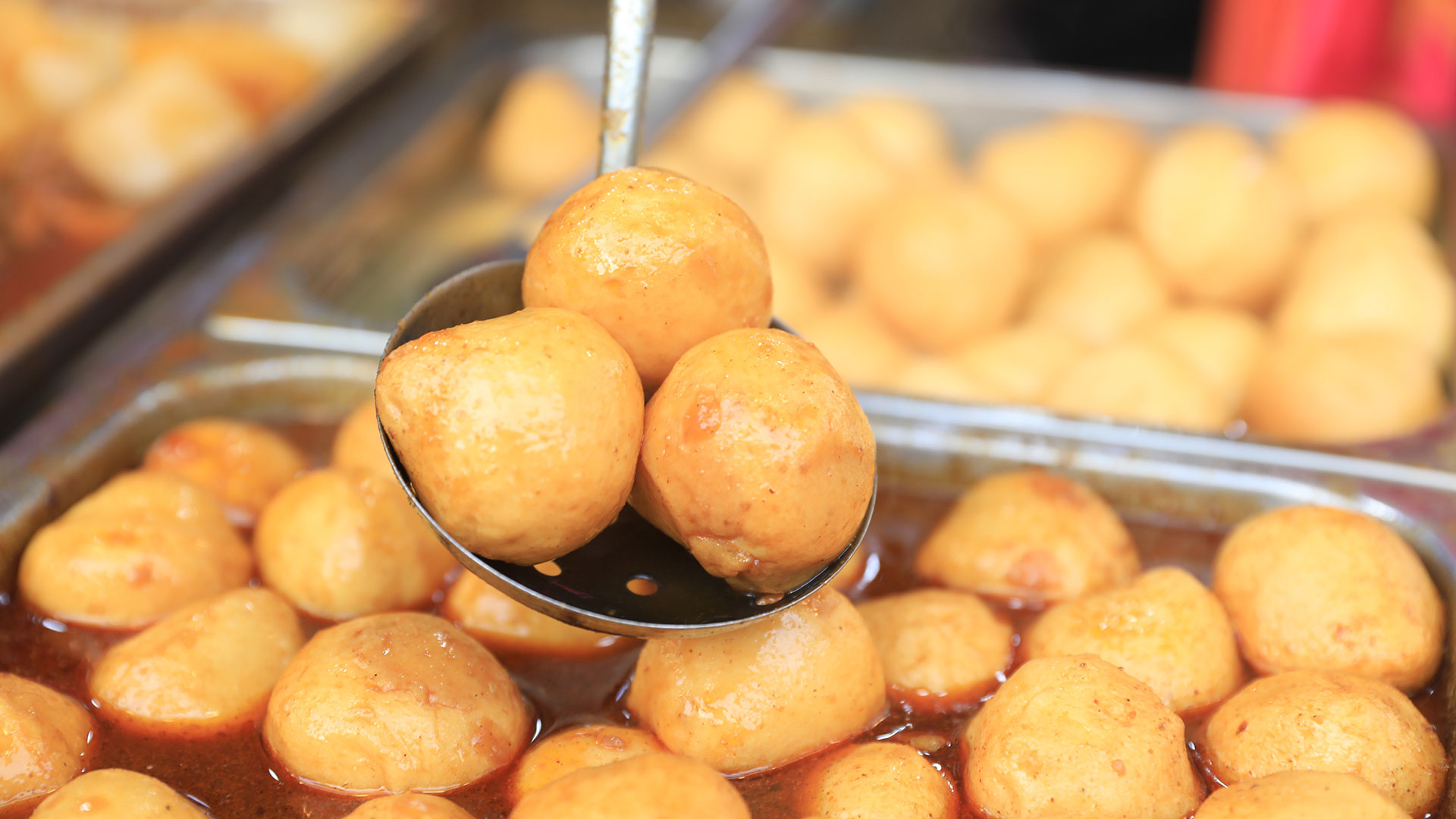 iu mai (dumplings) are a cornerstone in dim sum, while fish balls (fish meat minced and mixed until springy and shaped into balls) are commonly seen in noodle stores. Because of their popularity, however, they have made their way onto many a street food stall menu. Siu mai differ from their restaurant counterparts in that they are made of a pork-fish mixture (as opposed to shrimp and shrimp roe) wrapped in a yellow, flour-based wrapper, usually eaten with soy sauce and chili oil. Both fish balls and siu mai are commonly sold in portions of five to ten.
Try it: Tung Tat Food Shop, G/F, 172 Fa Yuen Street, Mong Kok, Kowloon
Cheung fun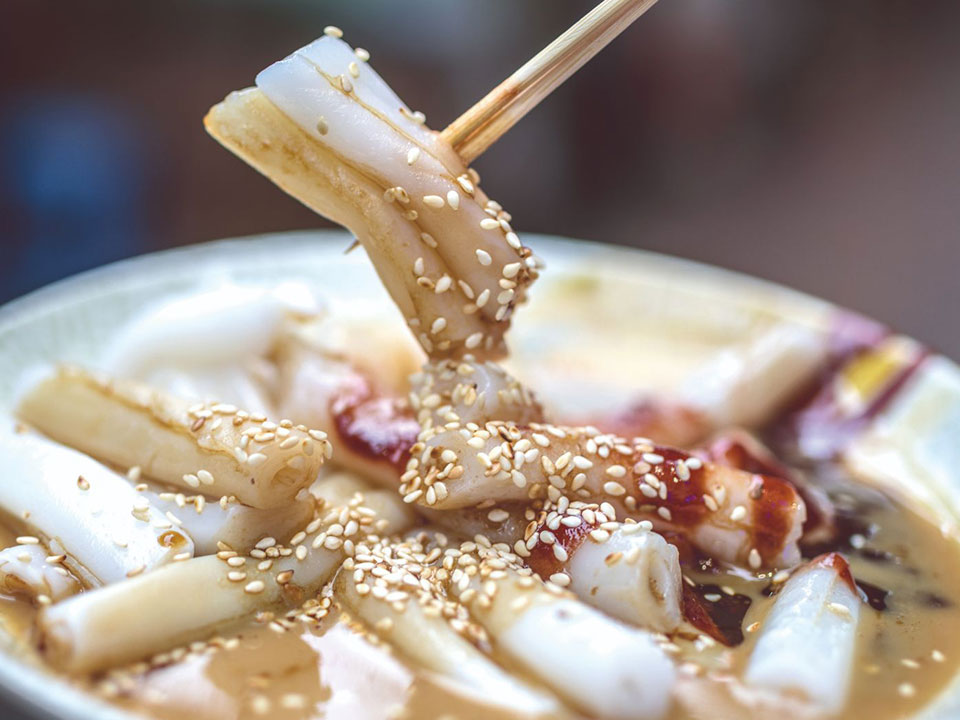 Cheung fun (rice noodle rolls), a mainstay of teahouses and dim sum restaurants, are pulled using rice flour mixed with tapioca flour and water. This mixture is poured into a flat, rectangular steamer lined with a breathable fabric. After steaming, the mixture forms into a springy, noodle-like sheet, which is then folded into long rolls, cut, and served with sweet soy sauce. While cheung fun is served similarly in both restaurants and street stalls, you might find the street version is a bit less silky, and comes with less choice of filling. But at its lower price point, and how filling it is (especially with toppings such as roasted pork and shrimp), it's pretty unbeatable. Many street-side snack vendors have taken to serving them smothered in sauces like peanut and chili sauce, and its consequent heartiness has transformed it into one of Hong Kong's favourite things to eat standing up.
Try it: Hop Yik Tai, 121 Kweilin Street, Sham Shui Po, Kowloon
Beef offal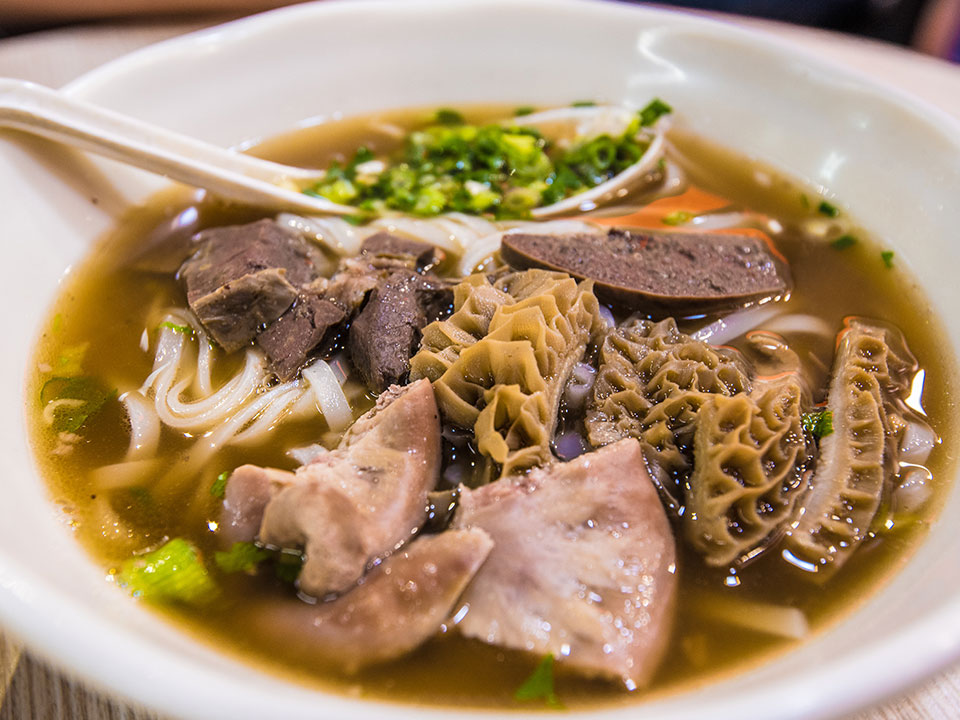 If at any street food stall you hear the characteristic snipping of a pair of scissors, it's more likely than not they're being used to cut up some tasty beef offal. In Hong Kong, beef offal, which consists of various cow organs, is usually stewed in a flavourful broth and cut to order straight from the pot. The dish usually comes with chu hou sauce (a soybean-based condiment) and stewed turnips.
Try it: Yut Wong Juice and Snack Stall, 133 Pei Ho Street, Sham Shui Po, Kowloon
Three stuffed treasures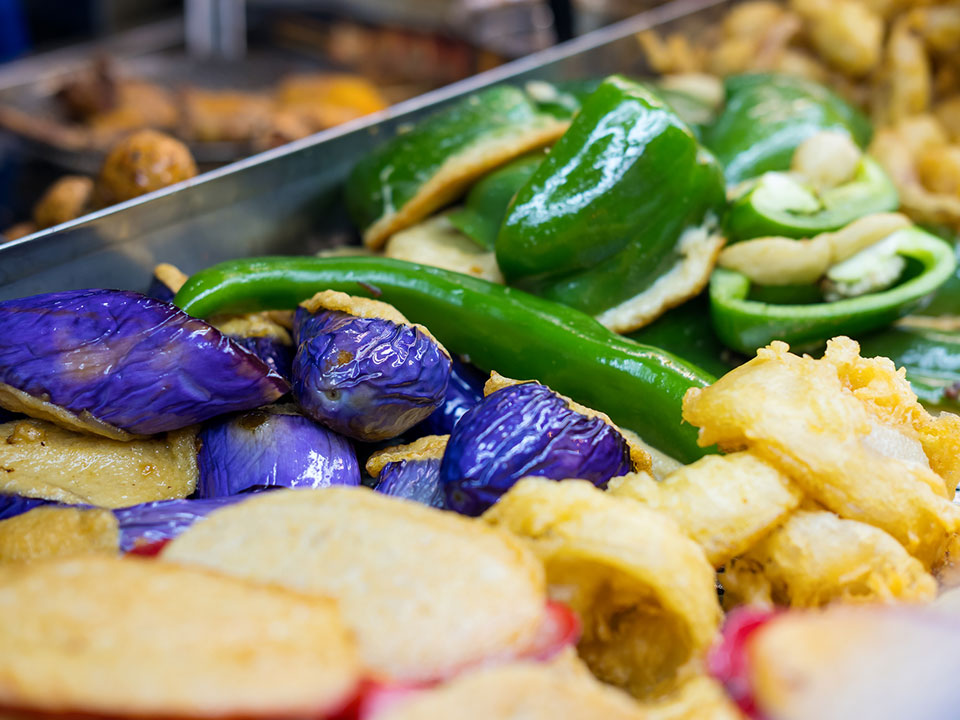 Alongside more modern innovations in street food such as mini egg puffs, you will find a smattering of fried foods on the menus of street stalls. Most commonly seen is what's known to Hongkongers as 'three treasures'. Pieces of eggplant, tofu, and bell pepper are stuffed with fish paste and then fried. Usually eaten with soy sauce, these three dishes combine the heartiness of fish paste with the natural flavour of each of the different wrappers.
Try it: Dong Hing Snack Food, Stall A4, 43-59 Dai Tsuen Street, Tai Kok Tsui, Kowloon
Egg waffles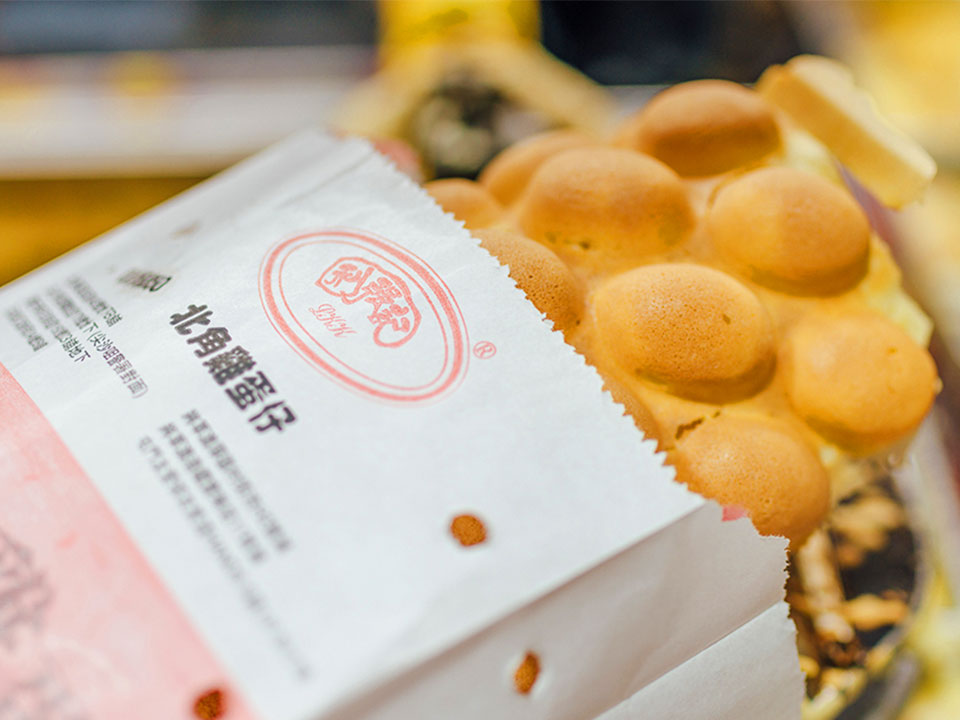 Riding the wave created by bubble tea's debut in the West, the humble mini egg waffle has finally become a thing overseas as well. Baked in an egg-shaped waffle iron, the egg puffs are traditionally eaten plain in Hong Kong. In recent years, the egg waffle has morphed into a full-on craze, with the creation of flavours such as salted egg yolk, chocolate chip, and even green tea. Additionally, stores now serve it with soft-serve ice cream, making it even more delectably sinful.
Try it: Lee Keung Kee North Point Egg Waffles, 492 King's Road, North Point, Hong Kong Island
Egg tarts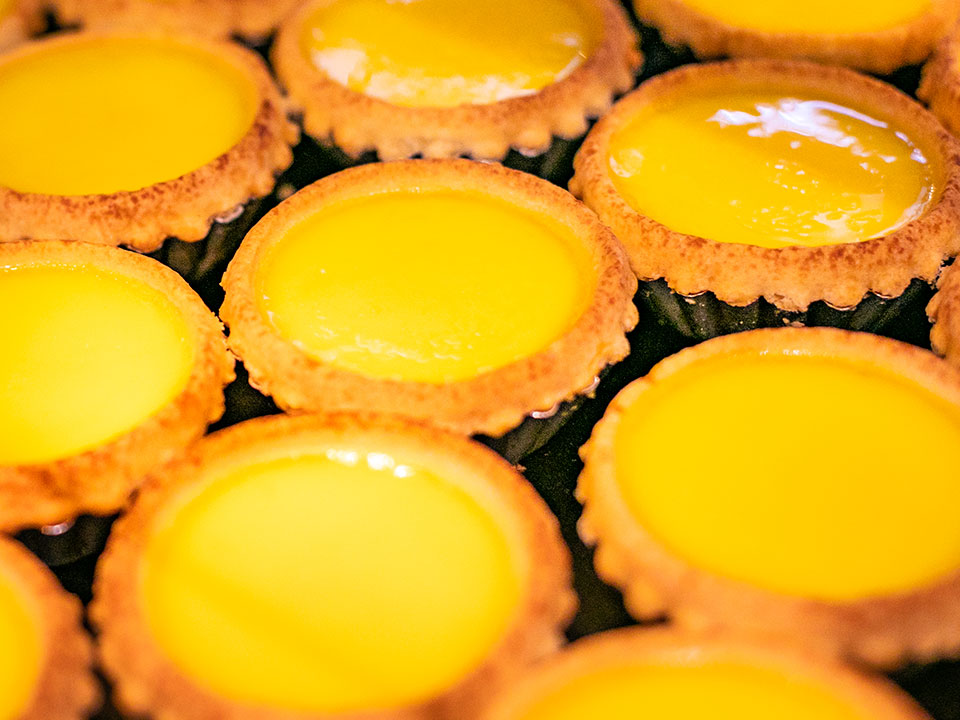 Said to be one of the favourite snacks of Chris Patten, the last British governor of Hong Kong, the egg tart is a very different beast from the egg waffle. It consists of a creamy yellow custard filling baked in either a cookie or a flaky pastry crust. Either crust perfectly complements the gooey, sweet filling.
Try it: Tai Cheong Bakery, 35 Lyndhurst Terrace, Central, Hong Kong Island